Wine and History in Requena-Valencia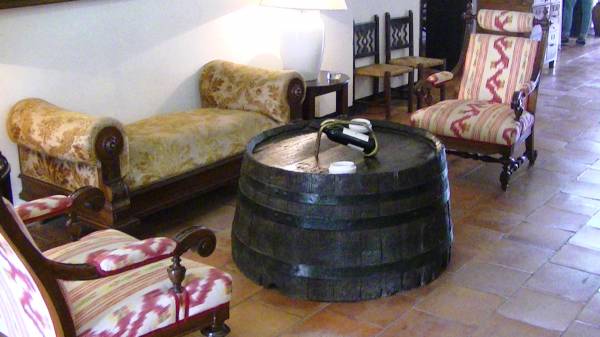 alapontasins.com organizes a trip to the cities of Utiel and Requena, where we visit one of the most important wine companies of the región and the historical city of Requena.
In Utiel, the company Vicente Gandia and its wineyards "Hoya de Cadenas"is waiting for us. Here we enjoy a wine tasting, we know about the origins of the company and its different wines. With the turistic train we visit the owner's old house. a house from the beginings of the 20th century and finally we visit the museum of the company where a group of prominent and relevant people have decorated several wine barrels in an artistical way.
Later on we go to Requena (16kms from Utiel away). Possibility to have lunch in a traditional restaurant and taste the gastronomy of the city. The Old Town "Barrio de la Villa" explains the heritage of this city where romans, arabs and Christians have lived for centuries. The silk heritage and its Museum is one of the most relevant aspects of the visit.
Price: 60€
Book now your trip or activity
You can book your activity from here. NOTE: The reservation and payment are carried out on an external portal.
Other activities that may interest you