The City of Arts and Sciences in Valencia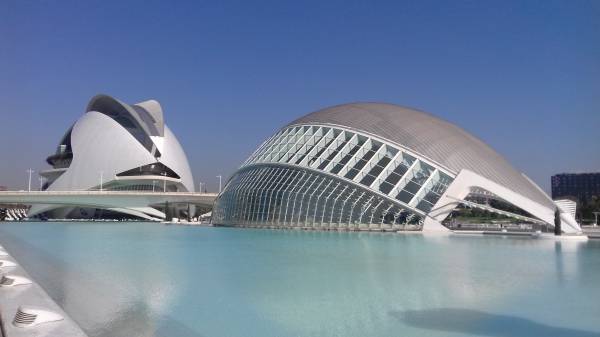 No doubt, the City of Arts and Sciences by Valencian architect and engineer Santiago Calatrava at the south of old bed of the Turia river is the current postcard of Valencia in the 21st century. A complex which offers sciences, culture, architecture, engineering, art, beautiful and modern views, music and many feelings that the visitor can only enjoy here. We visit the main buildings of this leisure and cultural complex:
-The Science Museum "Principe Felipe".
-The 3D cinema "l'Hemisferic".
-The Opera House "Palau de les Arts Reina Sofia".
-The promenade "l'Umbracle".
Price 30€/visitor
Book now your trip or activity
You can book your activity from here. NOTE: The reservation and payment are carried out on an external portal.
Other activities that may interest you