Walking in Valencia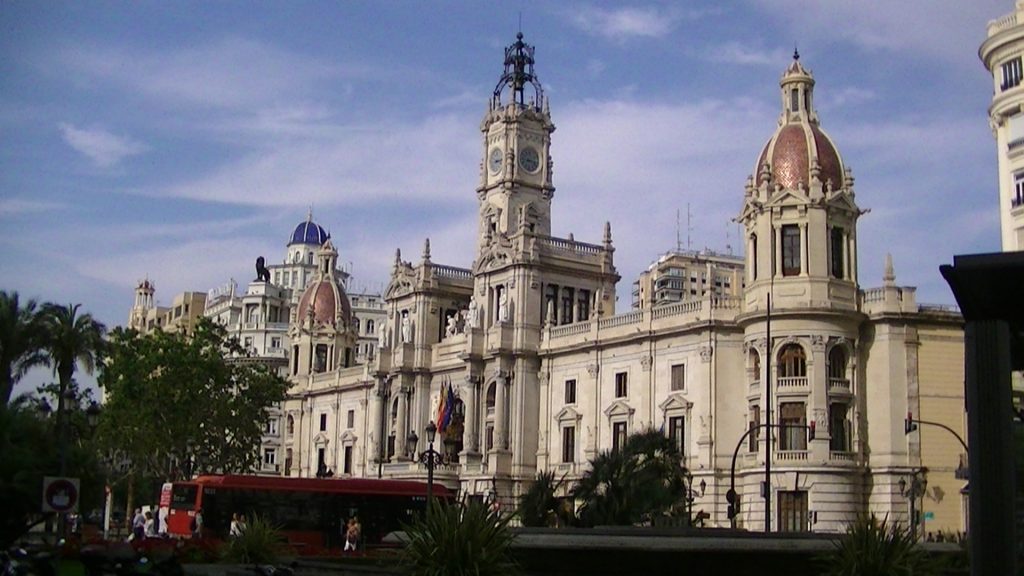 We visit the traditional side of Valencia. We begin our walk at the Art Noueau Norte train station(1917), the former entrance gate of Valencia. From here on, we visit the Town Hall Square and the Post Office (1922). We continue walking till the Central Market(1928) and the Silk Market, a wonderful example of civil gothic artstyle from the 15th century. Afterwards, 3 squares are waiting for us: the Round square, the Queen square and the Virgin square. Here we enjoy the 3 gates of the Cathedral which belong to Romanic, Gothic and Baroque artstyle. We continue till the Serranos Tower (former entrance and security gate in the 15th century) and we know how important was the Turia river for the development of the city. Back to the Old Town, we cross the Paz Street and we take many photos to the Marquis of Dos Aguas Palace, maybe the main Baroque building in Valencia.
Shopping time at the Poeta Querol Street, Don Juan de Austria Promenade and Colon Street. And we finsih our walk as we began it, in a Art Nouveau building: the Colón market, the current meeting point, a place to relax, to have a coffee and share at our social networks the picture of this experience
Other things to note
Our walk will take us 2- 3 hours time. All security measures against Covid-19 are included. We recommend to wear comfortable clothes and shoes…and a mobile phone to take photos!
Book now your trip or activity
You can book your activity from here. NOTE: The reservation and payment are carried out on an external portal.
Other activities that may interest you